PRODUCT AND BRAND LAUNCHES



PULLMAN PORT DOUGLAS CONFERENCE VENUES
Michela.SCACCHI@accor.com | Mitre Street, Port Douglas QLD | 07 4084 3534
Make a lasting impression on your delegates from the very instant they step into the grandeur of Pullman Port Douglas Sea Temple Resort and Spa. The resort's expansive foyer, boasting breathtaking views of the glistening lagoon pool, sets the stage for a remarkable experience ahead. Situated on an expanse of nearly 10 acres amidst tropical splendor, this luxurious resort seamlessly blends contemporary elegance with a secluded waterfront location, creating an unparalleled setting for meetings and events that ranks among the finest in Australia.
As your guests enter the resort's foyer, they are greeted with a sense of opulence and sophistication, a taste of the lavish experience that awaits them throughout their stay. The mesmerizing view of the lagoon pool adds a touch of tranquility, setting the tone for a productive and relaxing gathering.
Pullman Port Douglas Sea Temple Resort and Spa prides itself on providing a private waterfront sanctuary, where every detail has been meticulously crafted to ensure an unforgettable event experience. The resort's attention to detail extends to its lush surroundings, with nearly 10 acres of tropical paradise enveloping the venue, creating an atmosphere of serenity and natural beauty that enhances the overall ambiance.
Within the resort's luxurious confines, state-of-the-art meeting facilities and versatile event spaces await, fully equipped to accommodate gatherings of all sizes and styles. Whether it's a corporate conference, a prestigious gala, or a private executive retreat, Pullman Port Douglas Sea Temple Resort and Spa offers the perfect backdrop for success.
The resort's commitment to excellence extends beyond its stunning physical attributes. Highly trained and attentive staff are dedicated to ensuring that every aspect of your event is flawlessly executed, leaving you and your delegates to focus on the business at hand and fully indulge in the resort's amenities and services.
For attendees seeking moments of relaxation and rejuvenation amidst their busy schedules, the on-site spa presents a haven of indulgence. After a day of meetings or seminars, guests can unwind and pamper themselves, further enhancing their overall experience.
Pullman Port Douglas Sea Temple Resort and Spa is more than just a venue; it is an unparalleled destination that effortlessly merges luxury, natural beauty, and impeccable service to provide an exceptional setting for meetings and events. Impress your delegates with a memorable experience, where productivity, relaxation, and inspiration harmoniously converge, leaving a lasting impression that will resonate long after the event concludes.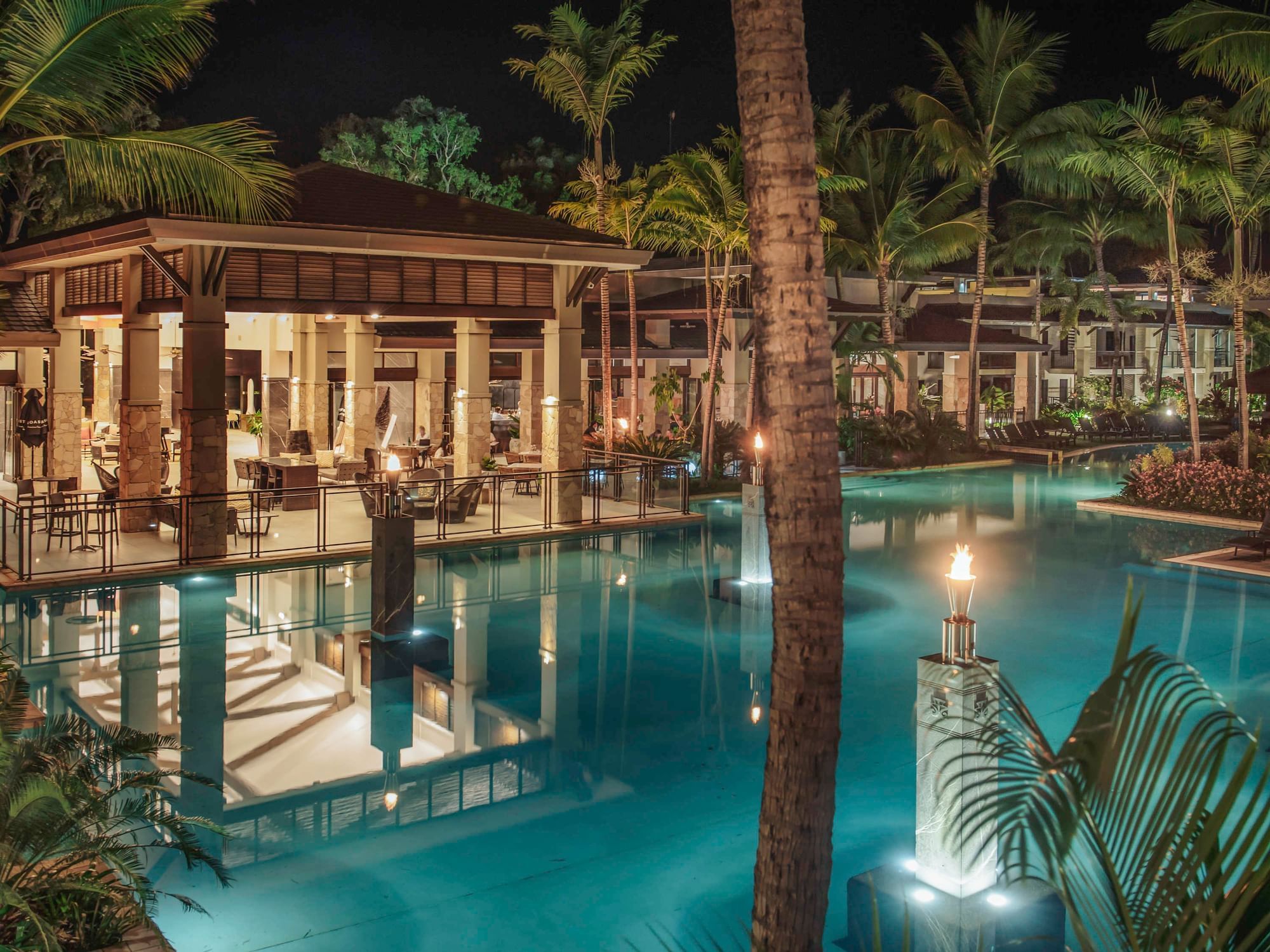 WORK HARD PLAY HARD
THE PLACE TO MEET
Specialising in conferences, events and incentives our flexible conference and events spaces can cater to groups from two people to 150 people and a range of event styles with ease. Enhance your event by taking advantage of the tropical climate in the variety of outdoor event venues at the resort, from a casual poolside welcome function to a gala dinner on the Lagoon View Terrace or an exclusive private breakfast or dinner on the spectacular Sunrise Boardwalk.
Treat your delegates to the abundance of natural wonders in Tropical North Queensland, experience the Great Barrier Reef or the Daintree Rainforest; indulge in a relaxing treatment in the award winning Vie Spa or take in a round of golf on the neighbouring championship 18-hole course. The choices are unparalleled in Port Douglas.
Contact our professional events team on +61 7 4084 3534 or via email to Michela.SCACCHI@accor.com now to secure your dates.
YOUR NEXT MEETING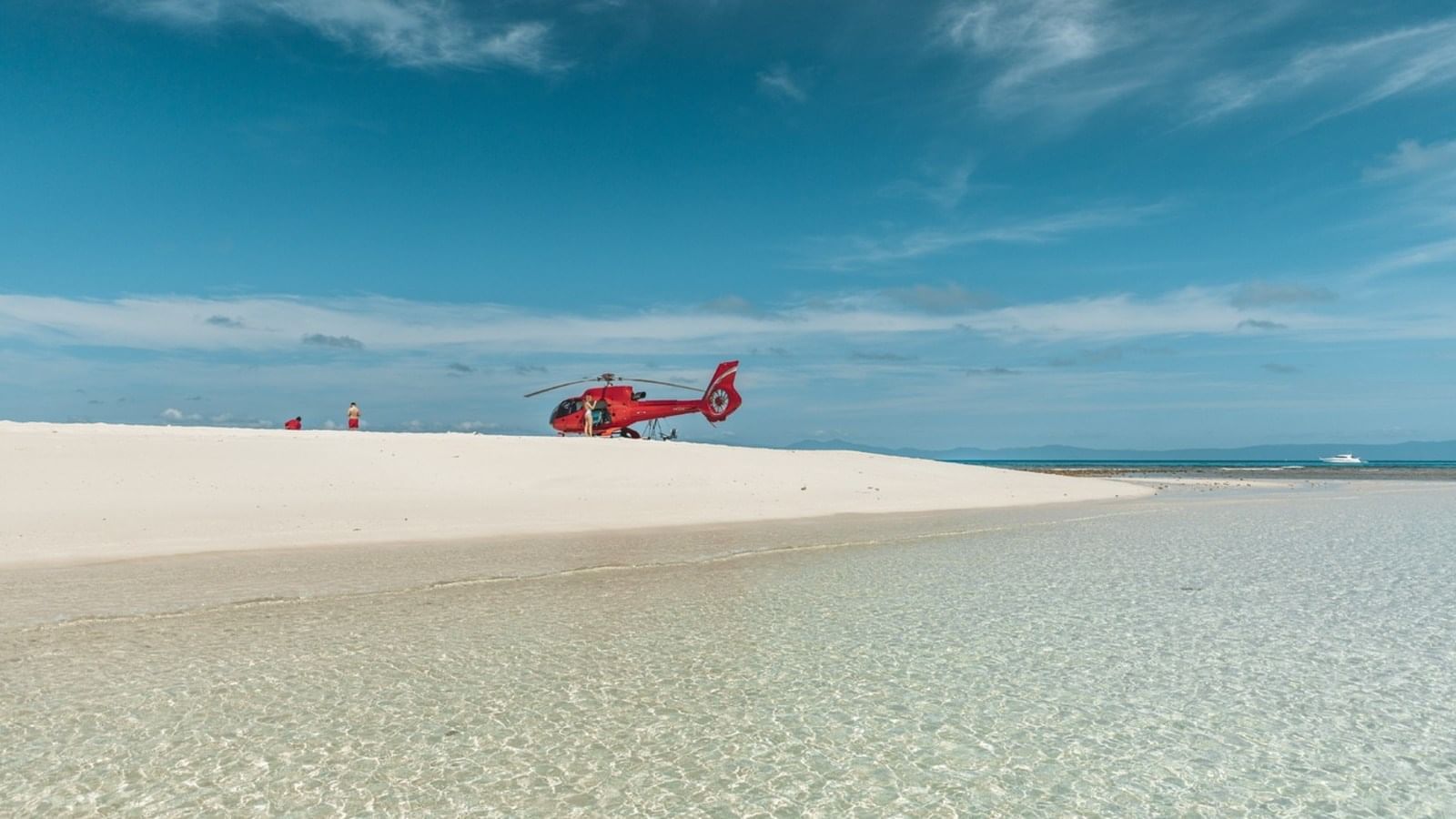 Port Douglas is an idyllic destination that invites conference delegates to embark on an unforgettable journey surrounded by the splendor of nature. Located in the heart of Tropical North Queensland, this coastal town offers a one-of-a-kind setting where your event can unfold amidst awe-inspiring natural beauty.
As you step into this paradise, you'll find yourself with unparalleled access to pristine beaches that stretch for miles along the coastline. The soft, golden sands and crystal-clear waters provide the perfect backdrop for moments of relaxation and inspiration. Imagine taking a break from your conference sessions to enjoy a refreshing swim or a leisurely stroll along the shore, all just a stone's throw away.
But Port Douglas is not just about the beaches. It is also a gateway to the lush wonders of the rainforest. The region is graced with enchanting rainforest waterfalls, where you can take a break from your conference agenda to reconnect with the serenity of nature. The soothing sound of cascading water, the vibrant greenery, and the rich biodiversity of the Daintree rainforest will leave you awe-struck and rejuvenated.
To make your stay even more exceptional, our dedicated on-site team is ready to assist you in harnessing the full potential of Tropical North Queensland. Whether it's arranging guided tours, team-building activities, or providing insights into the local culture, we are here to ensure your conference is not only productive but also memorable.
In Port Douglas, your event is not confined to a conference room; it's an immersive journey into the natural wonders of Tropical North Queensland. With stunning beaches, enchanting rainforests, unique dining experiences, and access to iconic landmarks, your conference here will be an experience like no other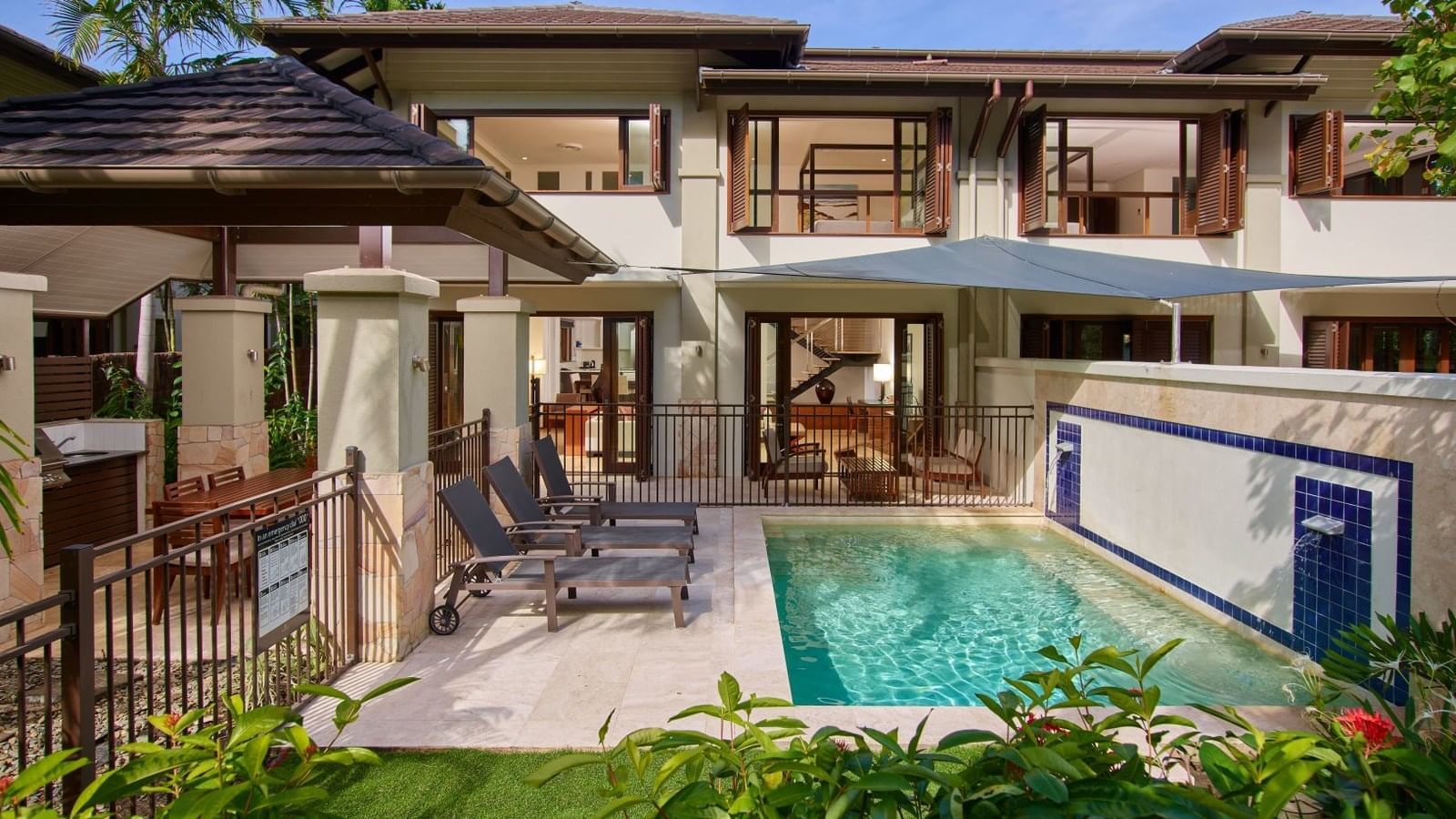 Indulge in the epitome of luxury with our holiday retreat, where you'll discover a diverse array of accommodation options designed to cater to your every preference. From generously appointed rooms to elegant apartments and lavish villas, our property boasts an assortment of living spaces that exude opulence. Nestled harmoniously around a mesmerizing lagoon pool, our guest accommodations bask in the warmth of abundant sunshine, creating an oasis of tranquility and seclusion. As you step into this serene setting, you'll find yourself enveloped in an ambiance that effortlessly combines comfort and sophistication.
Our spacious rooms offer a sanctuary of comfort, featuring plush furnishings and elegant decor, ensuring a restful stay. Picture yourself unwinding on a private balcony, sipping your morning coffee as you overlook the glistening waters of the lagoon pool, surrounded by lush greenery. For those seeking a more expansive and self-contained experience, our apartments provide the perfect haven. Impeccably designed with both style and functionality in mind, these residences offer a sense of home away from home. With fully equipped kitchens, separate living areas, and panoramic views of the poolside paradise, you'll relish every moment spent here.
As you explore our grounds, you'll be greeted by the soothing sounds of water gently cascading in the lagoon pool, creating a tranquil backdrop for your stay. Whether you're lounging by the poolside with a refreshing drink in hand or strolling through meticulously landscaped gardens, you'll find a sense of serenity that soothes the soul.
In this haven of luxury, every guest is treated to an experience that transcends the ordinary. From the moment you arrive, you'll be enveloped in a world of refined elegance, where the allure of our accommodations is matched only by the serenity of the surroundings. Your journey into the lap of luxury begins here, where spacious rooms, sophisticated apartments, and lavish villas await to make your retreat an unforgettable experience.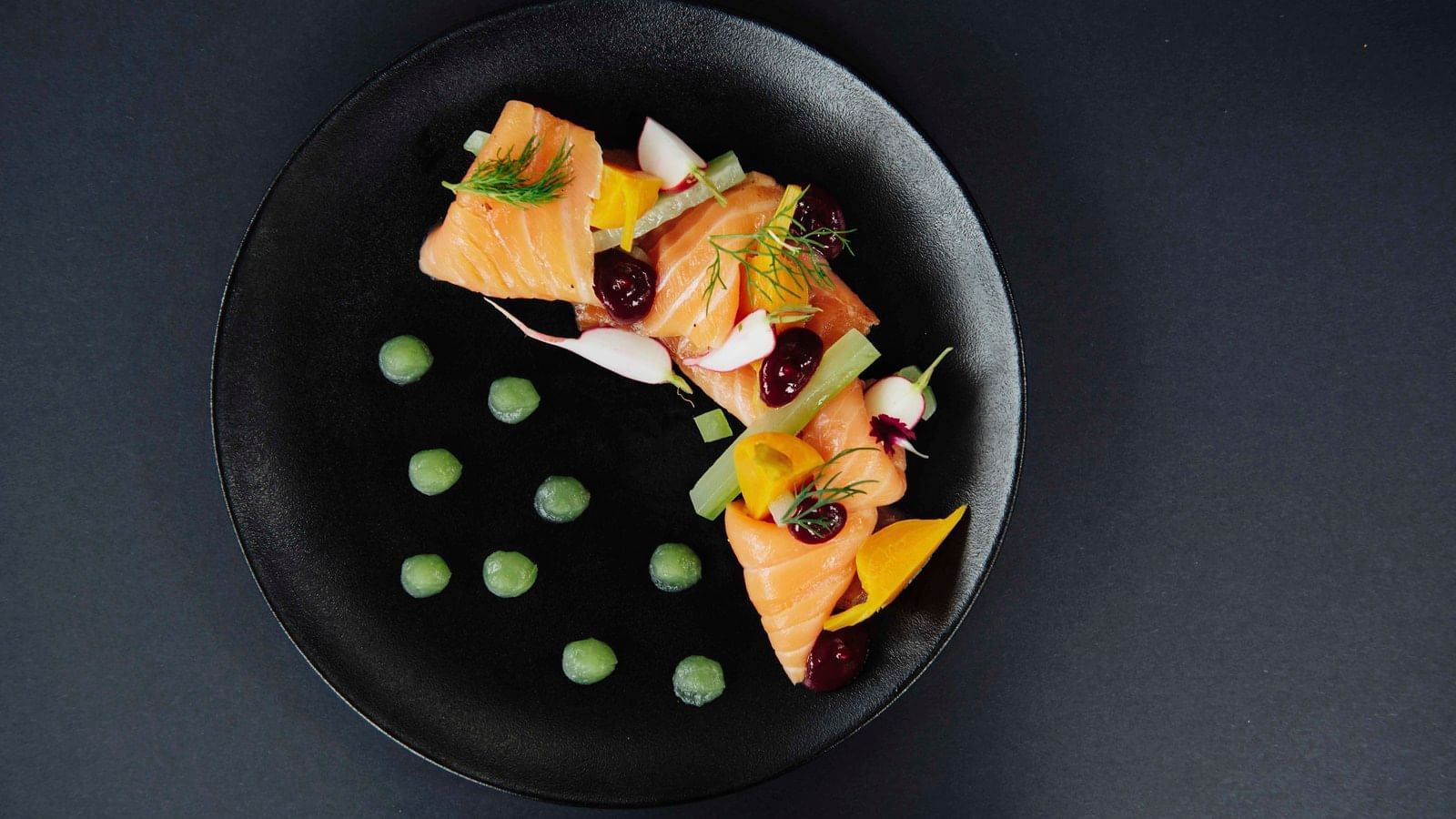 When contemplating your dining options while residing at the Pullman Port Douglas Sea Temple Resort & Spa, one name stands out among the culinary gems of Port Douglas – ALUCO Restaurant and Bar.
Our restaurant's menu is an artfully curated masterpiece that pays homage to the ocean's riches. We take pride in crafting seafood dishes that exemplify purity, simplicity, and an unwavering commitment to flavor. From the most delicate raw offerings to exquisitely cooked creations and whole seafood delicacies, our menu evolves in harmony with the changing seasons. This seafood symphony is thoughtfully complemented by an array of farm-fresh ingredients, ensuring a tantalizing journey that caters to a wide spectrum of taste preferences.
ALUCO isn't just a dining establishment; it's an experience waiting to be savored. Join us at the bar, where our skilled mixologists craft artisanal cocktails that will elevate your evening. Sip your preferred libation while lounging by the pool, indulging in delectable tapas that infuse excitement into your moments of leisure.
For a truly immersive dining adventure, our restaurant welcomes you every day, from the first rays of sunlight to the tranquil evenings under the stars. Whether you're commencing your day with a sumptuous breakfast, savoring a leisurely lunch, or delighting in an exquisite dinner, ALUCO promises an ambiance and culinary expertise that will transform each meal into a memorable occasion.
At ALUCO Restaurant and Bar, our mission is to provide not just sustenance but a culinary odyssey that captures the spirit of Port Douglas's vibrant food culture. Whether you seek a romantic dinner, a casual rendezvous with friends, or simply a moment to relish the ocean's bounty, we extend an invitation to dine with us and uncover the true artistry of gastronomy.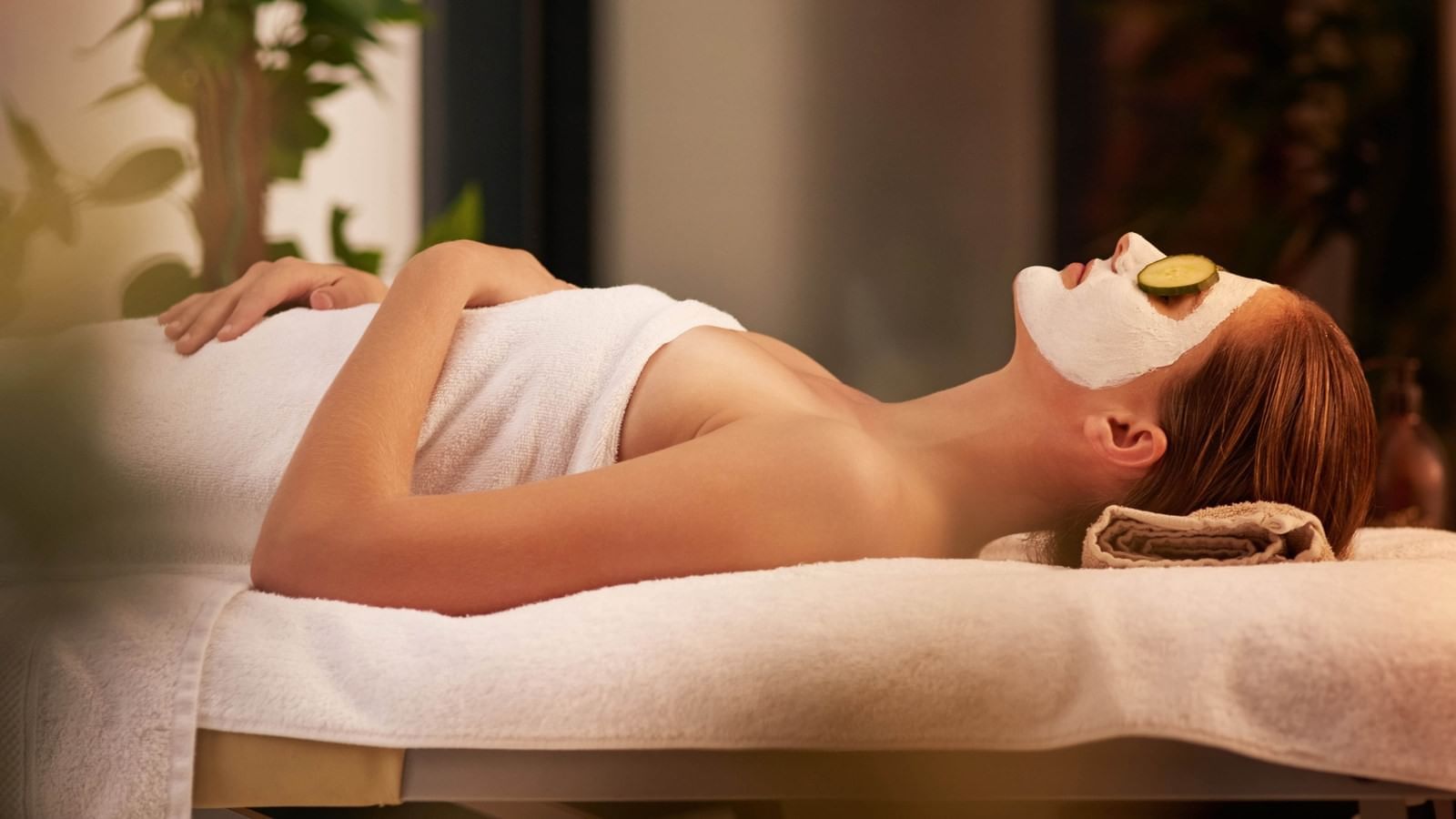 Embark on a transformative journey to a serene haven, where your well-being is cherished and your inner self finds perfect harmony. Step into a realm of tailored care and celebration of life at Vie Spa in Port Douglas.
Vie Spa, nestled within the tranquil setting of Pullman Port Douglas Sea Temple Resort & Spa, is an oasis of sophistication designed to cater to your unique needs and desires. Here, you'll discover an array of exquisite beauty and body treatments that are meticulously curated to provide an unparalleled spa experience.
Our distinguished reputation for delivering personalised service and unwavering attention to detail ensures that every step of your spa sojourn – from the moment you cross the threshold into our sanctuary to the moment you bid farewell – is nothing short of extraordinary.
Our Spa Facilities include:
Six opulent treatment rooms, each designed for tranquility and relaxation.
Two rejuvenating Vichy shower rooms, where cascading water enhances your therapeutic journey.
Calming relaxation areas that envelop you in an ambiance of serenity.
Separate changing areas thoughtfully designed for both male and female guests, ensuring your comfort and privacy.
Explore discounted group packages, ideal for a shared wellness experience.
For a holistic day of pampering, we offer enticing Lunch and Spa packages, combining culinary delights with rejuvenating treatments.
At Vie Spa, we invite you to escape the demands of everyday life and embark on a voyage of self-discovery and revitalization. Let our expert therapists and serene surroundings guide you towards inner balance and renewed vitality, where every moment is a cherished celebration of well-being.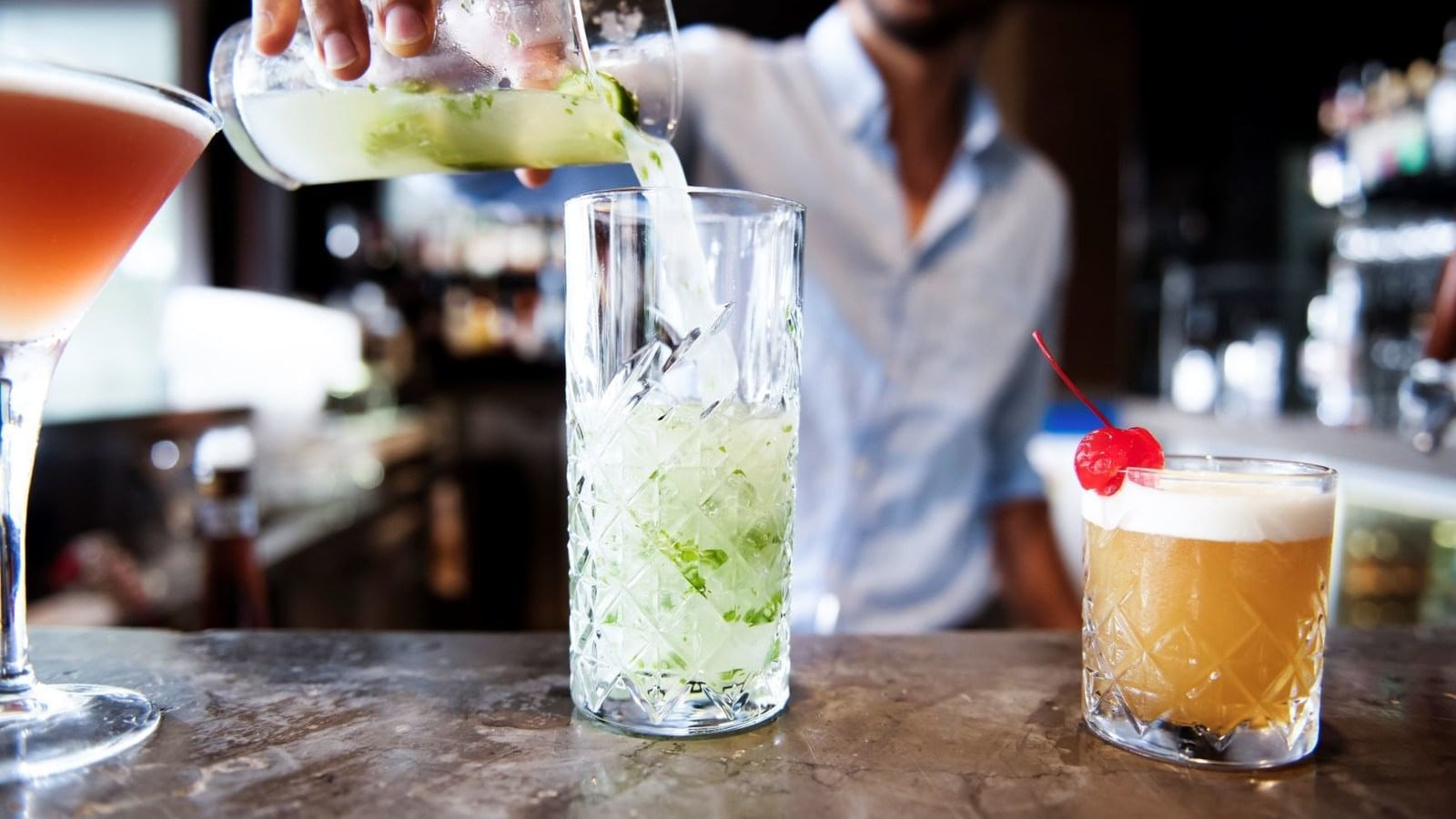 Reach out to our accomplished events team for valuable insights and assistance in crafting engaging activities or social events that will leave an indelible mark on your conference experience (please note that charges apply for these services).
Our diverse range of activities includes:
Immerse yourself in the serenity of the morning with beachfront sunrise yoga sessions.
Explore the tranquil waters with stand-up paddleboarding in our picturesque lagoon pool.
Channel your inner athlete with a game of beach volleyball on the golden shores.
Enjoy some friendly competition with larger-than-life board games like Jenga and Connect Four.
Join forces with our Executive Chef for interactive cooking classes, where you can master the art of culinary delights.
Elevate your palate with wine tastings led by our knowledgeable Sommelier.
Unleash your inner mixologist during a cocktail masterclass guided by our resident expert.
Foster team cohesion with on-site team-building activities, such as an Amazing Race-style challenge set within the resort or in the local area.
Get up close and personal with captivating wildlife through a hands-on experience with a professional wildlife handler, who can introduce you to koalas, pythons, crocodiles, or birds.
If your envisioned activities extend beyond these offerings, our in-house events specialists are at your service, ready to collaborate with you in customizing on-site activities that align with your group's specific interests and preferences.