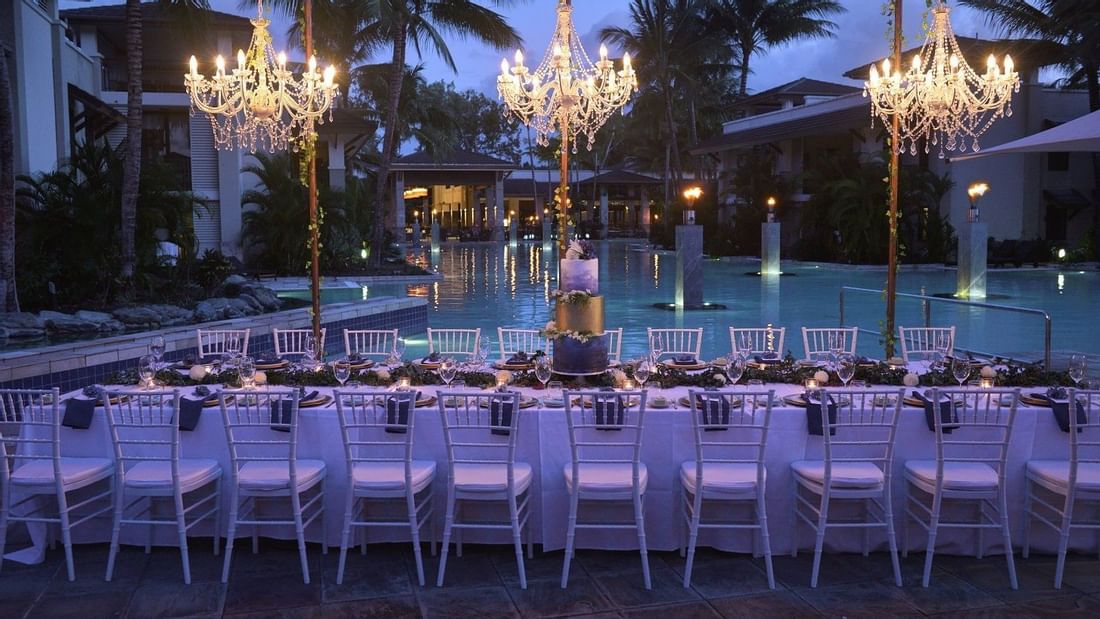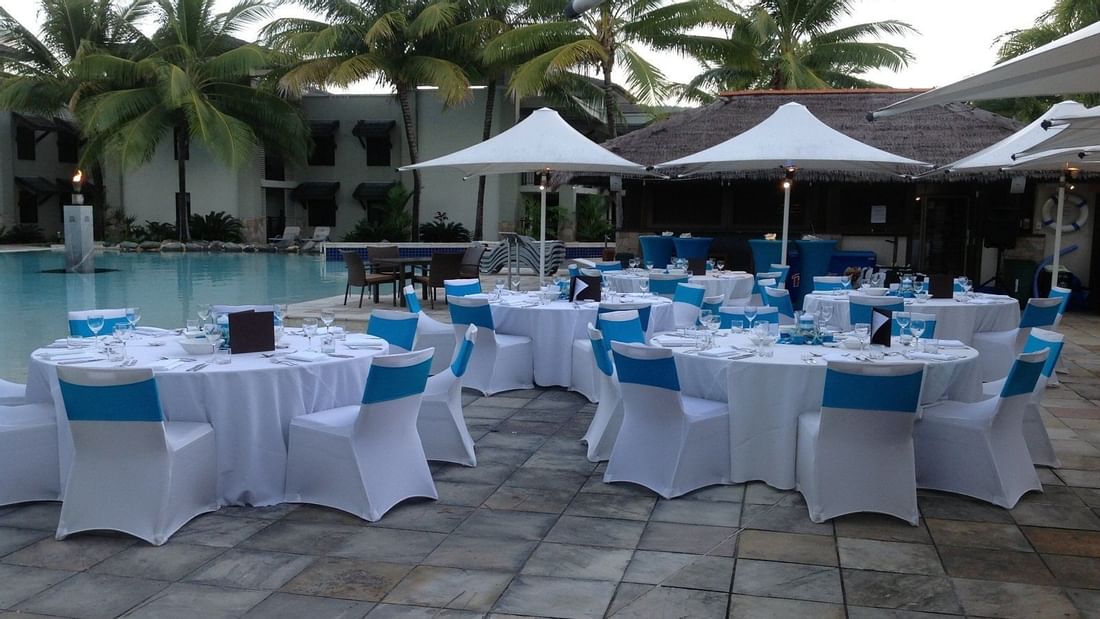 Commence your conference on a high note by hosting a laid-back poolside cocktail function that offers exclusive access to the pool bar. The ambiance is effortlessly relaxed, providing the perfect setting for a delightful assortment of cocktails, tantalizing canapés, or a unique twist on a BBQ buffet experience.
Designed to cater to groups of up to 100 guests, this space allows you to immerse yourself in the convivial atmosphere that defines poolside gatherings. The gentle melodies of acoustic music add an extra layer of enchantment to the ambiance, enhancing the experience of your event.
As the sun gracefully sets, this inviting venue transforms into a haven of social engagement, fostering connections and conversations. The poolside backdrop lends a touch of tropical allure, while the exclusive access to the pool bar ensures that every sip is a moment of indulgence. The choice between cocktails, canapés, or a distinctive BBQ buffet promises to delight the palate and elevate the sense of enjoyment.
The acoustic music, softly resonating in the background, envelops your gathering in a soothing embrace, creating an ambiance that's conducive to both relaxation and interaction. As the evening progresses, the ambiance evolves, inviting guests to relish every moment up until 9pm.
The poolside cocktail function isn't just an event kickoff; it's an immersion into a realm of conviviality and comfort. The combination of refreshing drinks, delectable bites, and the harmonious strains of music encapsulates the essence of enjoyment, ensuring that every attendee becomes part of an experience that's as delightful as it is memorable. Whether it's networking, conversations, or simply basking in the ambiance, this poolside haven sets the stage for a conference that's both engaging and unforgettable.