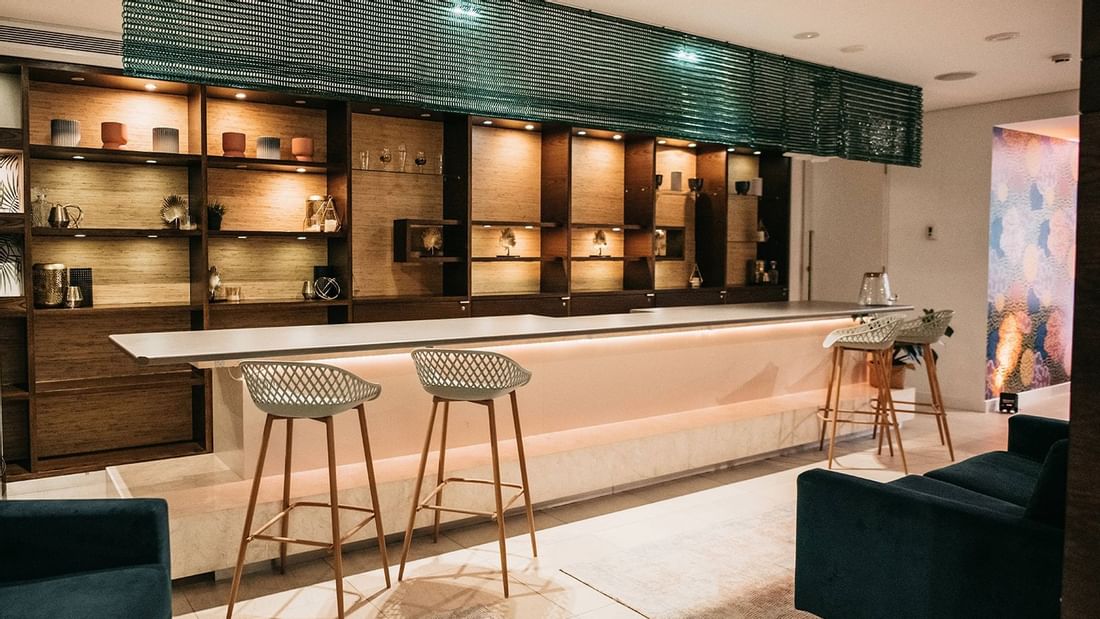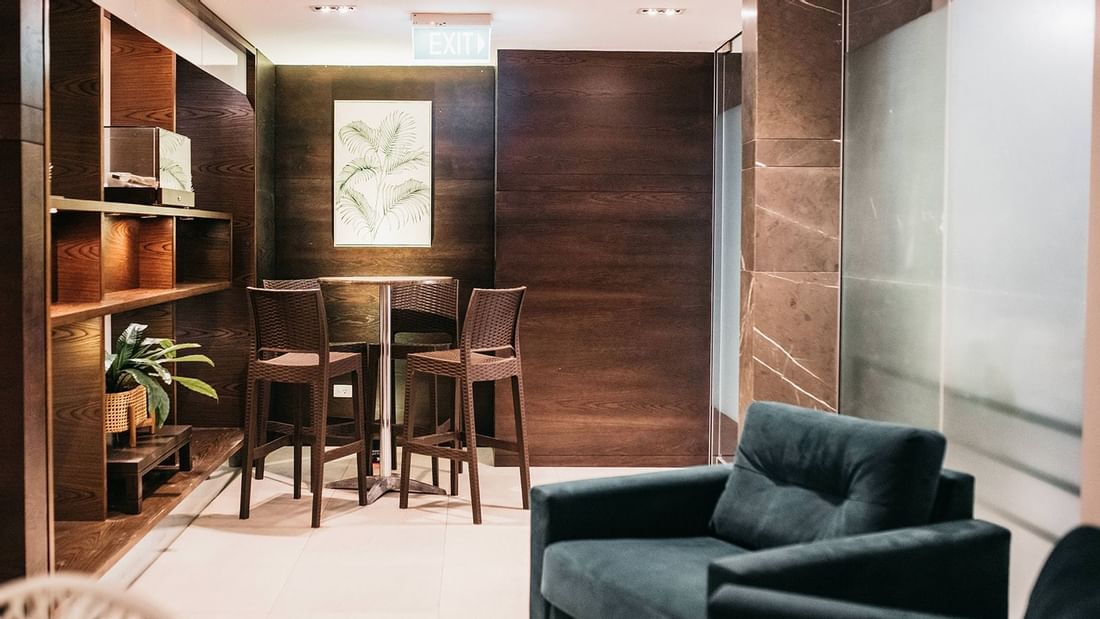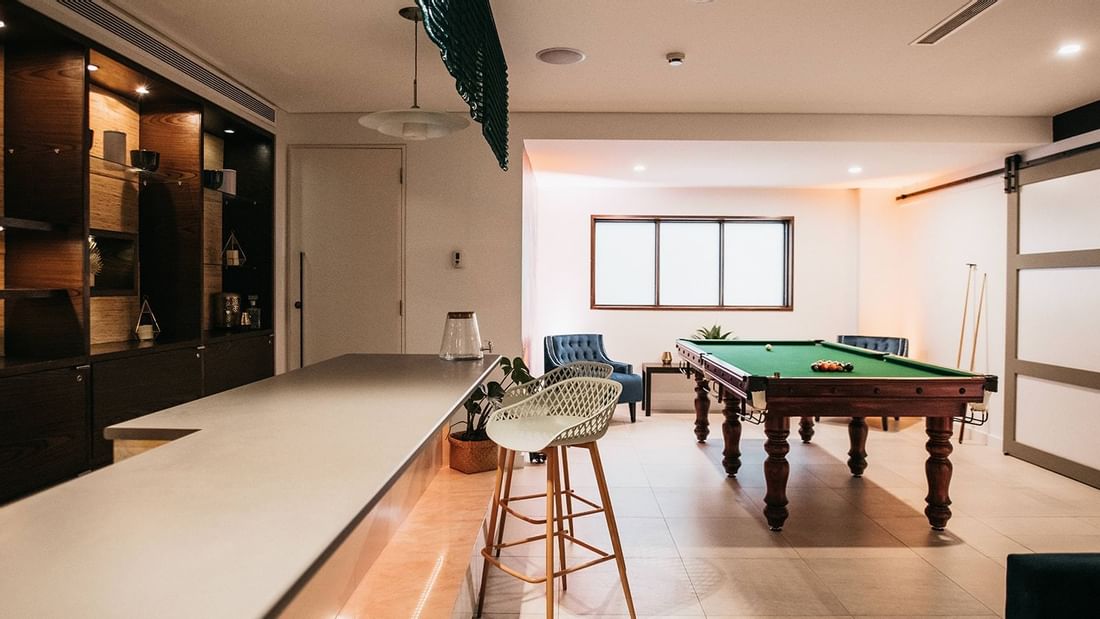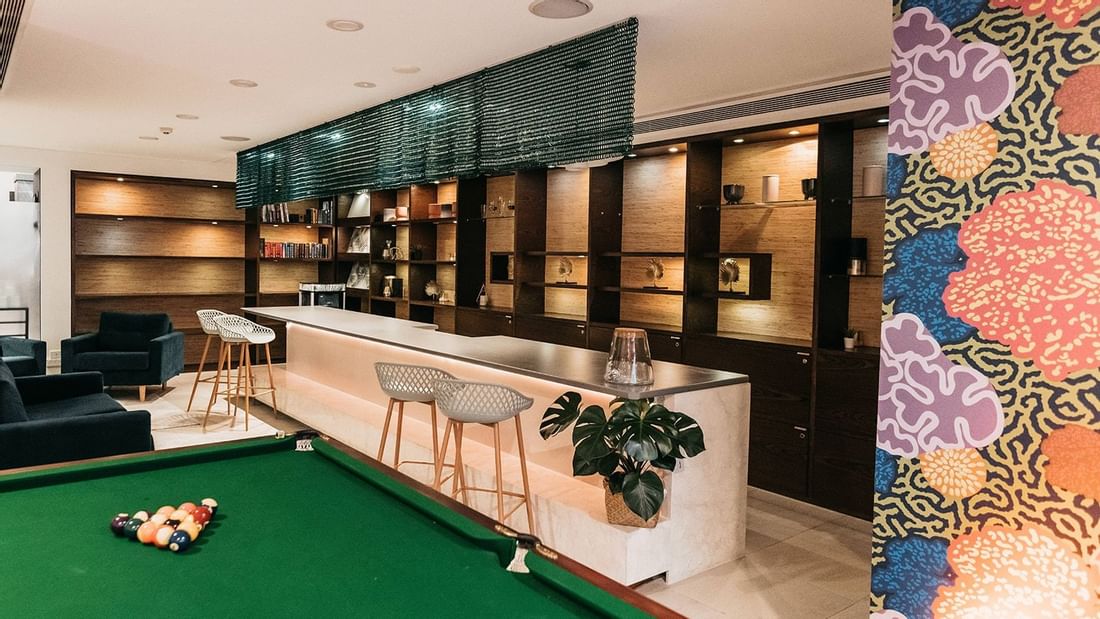 Offering an ideal retreat for unwinding after a conference or extending the allure of your dinner affair beyond dessert, the Temple Lounge beckons as a sanctuary of relaxation and celebration. With its inviting ambiance, this space transcends convention, allowing your festivities to linger until the midnight hour. The Temple Lounge serves as a versatile canvas, accommodating various group dynamics and event sizes while maintaining an air of casual sophistication.
Equipped with a full-size pool table, the Temple Lounge becomes a hub of leisure and camaraderie, fostering connections through shared play. As the energy of your gathering flows seamlessly, this space effortlessly accommodates casual groups of up to 30 guests, creating an atmosphere that encourages mingling and conversation. Alternatively, when united with the Four Mile Room, the Temple Lounge can host up to 50 standing guests, expanding the scope of your celebration.
Imagine your post-conference discussions or dinner conversations continuing in this inviting oasis. The Temple Lounge invites you to indulge in its relaxed charm, providing a setting where the boundaries of time seem to dissolve. Whether it's an intimate group seeking a tranquil retreat or a larger gathering that calls for a dynamic ambiance, this space adapts to your vision.
The Temple Lounge isn't just a venue; it's an extension of your event's essence. It's a testament to the art of fostering connections, where laughter mingles with competition and camaraderie. With its seamless potential to transform and accommodate, this space invites you to craft experiences that transcend the ordinary. Whether your goal is relaxation, bonding, or a mixture of both, the Temple Lounge serves as the backdrop to a memorable journey that unfolds under its inviting embrace.