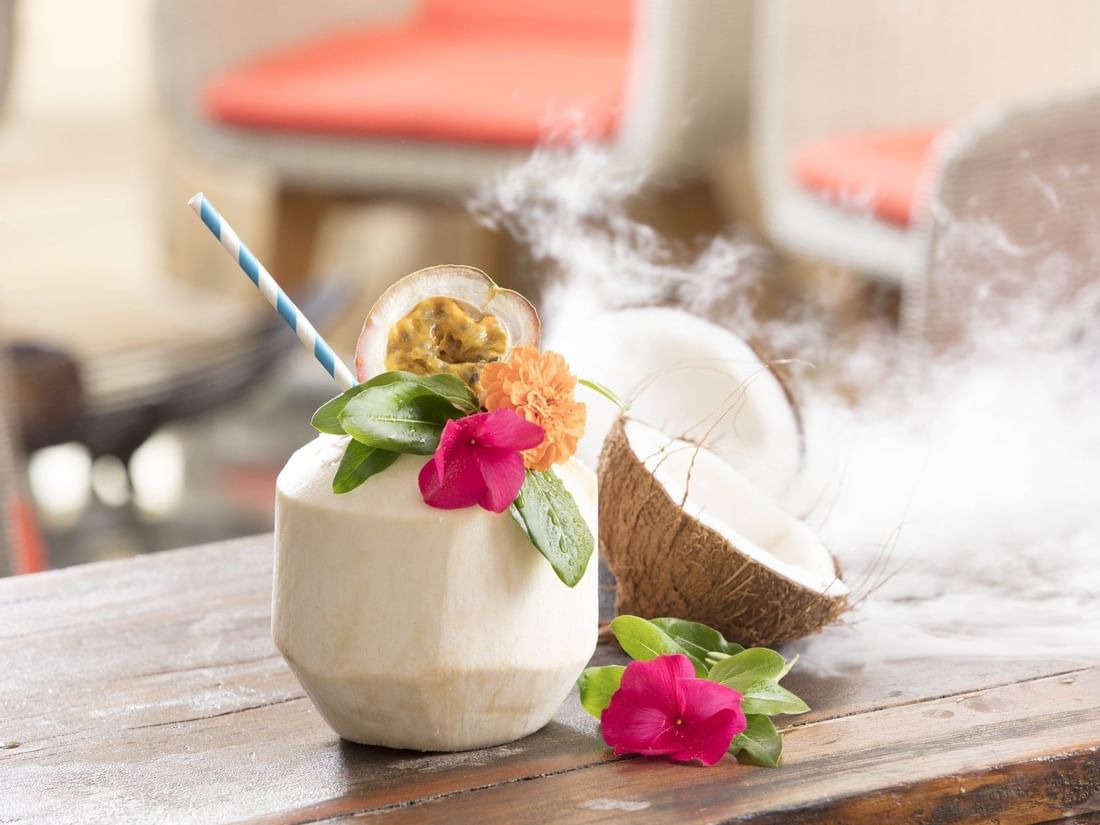 OPENING HOURS
Daily | 12.00pm to 5.30pm
Closed Christmas Day
To truly immerse yourself in the quintessential Port Douglas vacation, claim your spot on a sun lounger, beckoning the rays of the sun, as you savor the ultimate leisure. Embark on a sensory journey that commences with parking your towel on this sandy oasis, inviting relaxation to become your companion. The crescendo of indulgence reaches its peak as you raise your hand to order a meticulously crafted cocktail, ushering in an era of delight and refreshment.
As the day's rhythm evolves, the Pool Bar emerges as a haven of epicurean pleasure. Awaiting your presence from noon onwards, this haven offers a tantalizing array of delectable drinks and cocktails that are destined to awaken your taste buds. Whether you yearn for a classic favorite or wish to embark on a gustatory adventure, the Pool Bar serves as your portal to a realm of beverage perfection.
The sensory journey doesn't stop at libations. All-day snacks beckon, offering a symphony of flavors to complement the ambiance. And when the sun's zenith calls for nourishment, a sumptuous lunch is presented, each dish crafted to harmonize with the tropical surroundings. The Pool Bar's laid-back atmosphere embraces you, creating a canvas where casual elegance meets gastronomic pleasure.
This Port Douglas oasis isn't just a bar; it's an embodiment of leisure, relaxation, and culinary indulgence. Amidst the rustling leaves and the symphony of laughter, you're invited to partake in a journey where time seems to stand still, where the pleasures of a sun-kissed day meld seamlessly with the delights of the palate. The Pool Bar becomes more than a destination; it's an experience, an ode to the art of unwinding, and an immersion into the quintessence of Port Douglas living.