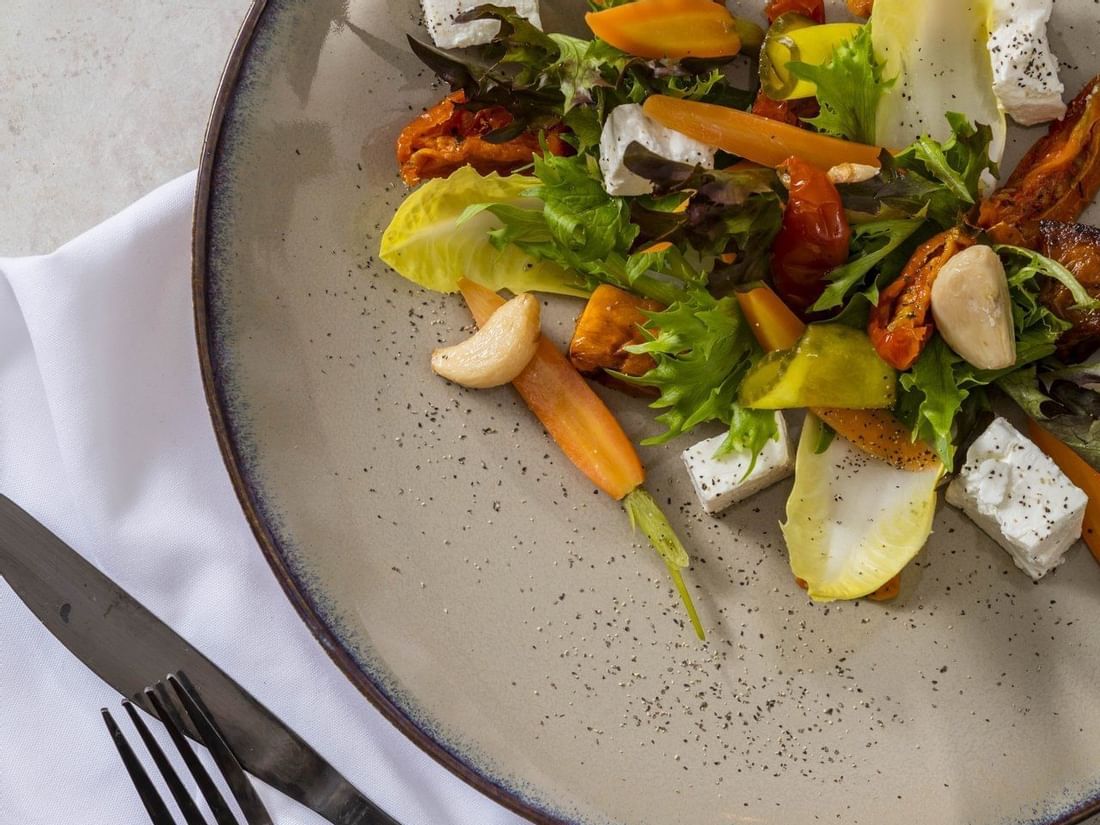 If the allure of a private meal within the cozy confines of your room beckons, Pullman Port Douglas Sea Temple Resort & Spa stands ready to indulge your culinary desires. The resort extends an invitation to savor in-room dining, a privilege available from 11:30am to 9:00pm every day.
This service transforms your room into a private dining sanctuary, where you can relish the flavors of the resort's delectable offerings without stepping outside your comfort zone. Whether you wish to start your day with a leisurely breakfast, satiate midday cravings, or enjoy a leisurely dinner, the in-room dining experience caters to your schedule.
The culinary spectrum unfurls before you, with a menu that mirrors the resort's commitment to gastronomic excellence. From sumptuous dishes that celebrate local flavors to international classics that tantalize the palate, every choice is a promise of culinary satisfaction. And as you indulge, you're enveloped in the embrace of the resort's soothing ambiance, a seamless fusion of comfort and luxury.
Pullman Port Douglas Sea Temple Resort & Spa doesn't just offer accommodations; it curates an experience, one where your room becomes a portal to epicurean pleasure. The in-room dining service encapsulates the spirit of personalized hospitality, inviting you to create your own dining narrative. Whether you wish to unwind after a day of exploration or simply enjoy a private gastronomic sojourn, the resort's commitment to your satisfaction ensures that every bite is a moment of indulgence, making your stay an exquisite journey of taste and relaxation.