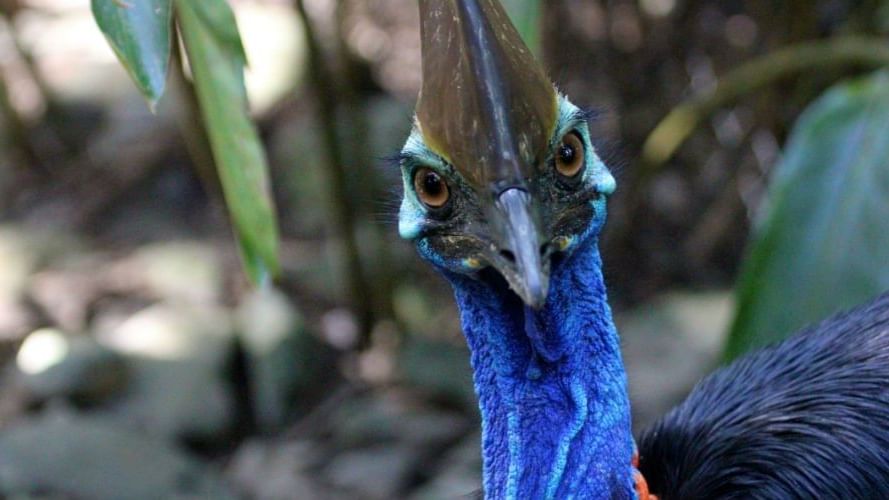 OPENING HOURS
08:00 - 17:00
Address and information
Port Douglas Road 4877 Port Douglas Australia
Discover the captivating allure of Port Douglas' Wildlife Habitat, a remarkable destination that immerses you in the wonders of Australia's unique wildlife and natural beauty. Nestled in the heart of this tropical paradise, Wildlife Habitat offers an unforgettable experience for nature enthusiasts and animal lovers alike.
Step into this lush sanctuary and find yourself surrounded by the sights and sounds of the Australian rainforest. Spanning over 8 acres, this haven serves as a home to an incredible array of native flora and fauna. Wander along the tranquil pathways, shaded by towering trees, and encounter an astonishing variety of wildlife, including koalas, kangaroos, crocodiles, birds, and more.
The Wildlife Habitat offers a range of immersive and interactive experiences that allow visitors to connect with the animals on a personal level. You can cuddle a koala, hand-feed kangaroos, or witness the awe-inspiring strength of crocodiles during their daily feeding sessions. Knowledgeable guides are always on hand to provide fascinating insights into the behavior and conservation efforts surrounding these incredible creatures.
Located in Port Douglas, Wildlife Habitat is conveniently situated just a short distance from the luxurious Pullman Port Douglas Sea Temple Resort and Spa. With a 6-minute drive separating the two destinations, guests of the resort can easily embark on an unforgettable journey into the world of Australian wildlife.
After a day of exploration and adventure at Wildlife Habitat, retreat to the comfort of the Pullman Port Douglas Sea Temple Resort and Spa. This prestigious resort offers a serene and sophisticated ambiance, with spacious accommodations, world-class amenities, and stunning views of the Coral Sea. Indulge in a pampering spa treatment, savor delectable cuisine at the resort's exquisite restaurants, or simply unwind by the poolside, surrounded by lush tropical gardens.
For an unrivaled encounter with Australia's remarkable wildlife and an idyllic retreat in Port Douglas, the Wildlife Habitat and Pullman Port Douglas Sea Temple Resort and Spa create the perfect combination, inviting you to embrace the natural wonders and luxurious comforts that this enchanting region has to offer.