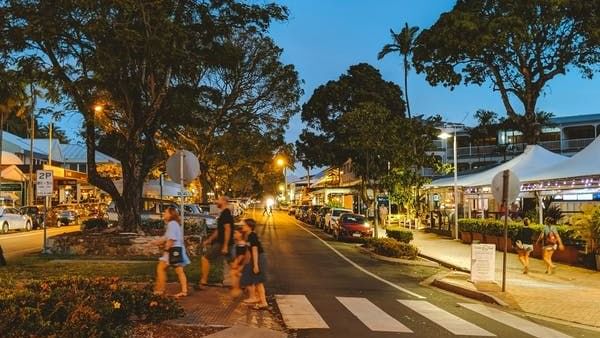 Macrossan Street emerges as the bustling heart of Port Douglas' shopping realm, a vibrant thoroughfare that encapsulates the essence of retail indulgence. This main artery of the town is a treasure trove of boutique marvels, each establishment a gem in its own right, waiting to be discovered by avid shoppers seeking distinctive finds. Alongside these retail delights, a medley of inviting cafés and restaurants line the street, beckoning weary wanderers to pause and savor the culinary delights on offer.
As you traverse Macrossan Street, a sense of excitement envelops you, for each storefront holds the promise of uncovering something exceptional. The boutiques, characterized by their individuality, showcase a curated assortment of wares that span from handcrafted trinkets to high-end fashion, catering to a diverse range of tastes and preferences. Whether you're on the hunt for unique keepsakes or stylish attire, the street's diverse array of offerings ensures a rewarding expedition.
Amidst the retail allure, the aroma of freshly brewed coffee mingles with the mouthwatering scents of culinary creations wafting from the eateries that line the street. The cafés exude an inviting ambiance, offering respite to those seeking a moment of reprieve from their shopping endeavors. Meanwhile, the restaurants entice with their delectable menus, promising a gastronomic journey that's as diverse as it is satisfying.
Macrossan Street isn't just a shopping destination; it's a microcosm of the town's vibrant spirit and eclectic character. It's a place where the thrill of discovery collides with the comforts of indulgence, where the act of perusing through boutiques is punctuated by the delight of sipping a well-brewed coffee or savoring a sumptuous meal. In this nexus of commerce and community, the pulse of Port Douglas comes alive, inviting you to partake in its unique tapestry of experiences.