THREE-BEDROOM APARTMENTS
Discover the ultimate Port Douglas retreat for your family holiday or business endeavor with our Three-Bedroom Apartment accommodations at Pullman Port Douglas Sea Temple Resort & Spa. Embrace a haven where comfort meets convenience, enhancing your experience in every way.
Our Three-Bedroom Apartments offer a unique blend of versatility and sophistication. Designed for shared experiences, these accommodations grant dual key access, combining a two-bedroom apartment with a studio spa room, all united by a private, lockable central access point. Your privacy and interconnectedness are perfectly balanced, ensuring harmonious togetherness or private moments as desired.
The epitome of luxury unfolds as you explore the master bedroom, complete with a king-sized spa bath and a separate shower in the ensuite. A second bathroom offers a combined bath and shower, catering to various preferences. Delight in the sense of spaciousness that envelops you, from the well-appointed kitchen to the generous dining and lounge area. Extend your living space onto the furnished balcony, where you can savor the tropical breeze.
Practicality meets indulgence with modern amenities including a dishwasher, washing machine, and dryer, elevating your stay to new heights of comfort and convenience. Whether you're sharing the experience with family or friends, our Three-Bedroom Apartment accommodations are tailored to meet your every need.
Planning a special holiday? Upgrade your accommodation in Port Douglas to a Swim-Out, Plunge Pool or Penthouse Apartment at Pullman Port Douglas Sea Temple Resort and Spa.
Accommodating up to six guests*, these apartments offer the option to add a portable bed for a seventh person (*additional fees apply). At Pullman Port Douglas Sea Temple Resort and Spa, your aspirations for a seamless blend of luxury and togetherness find their perfect match.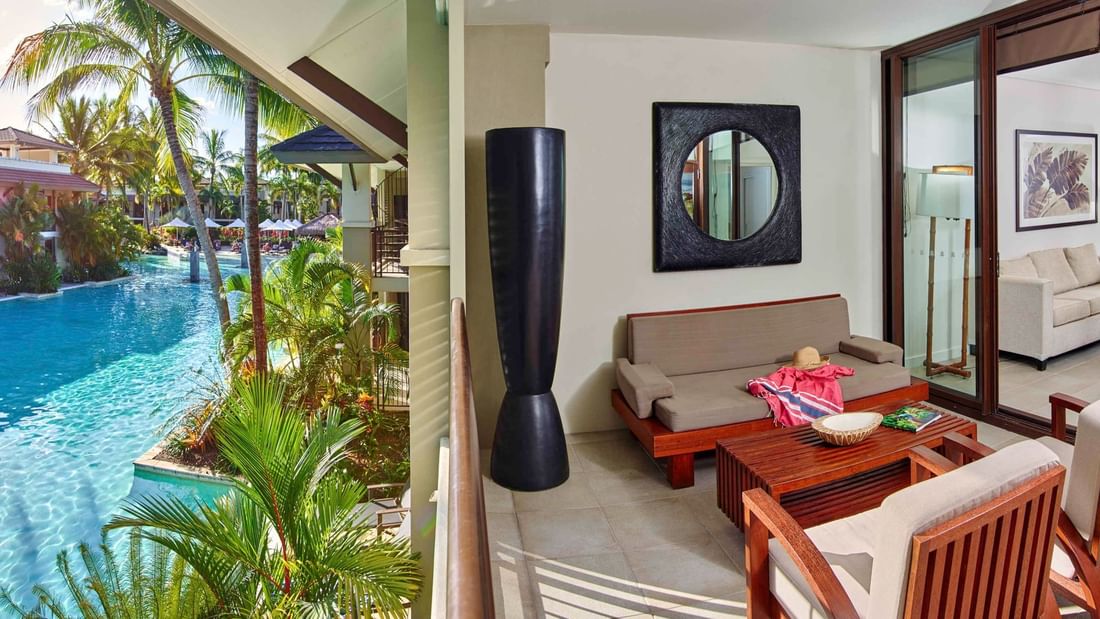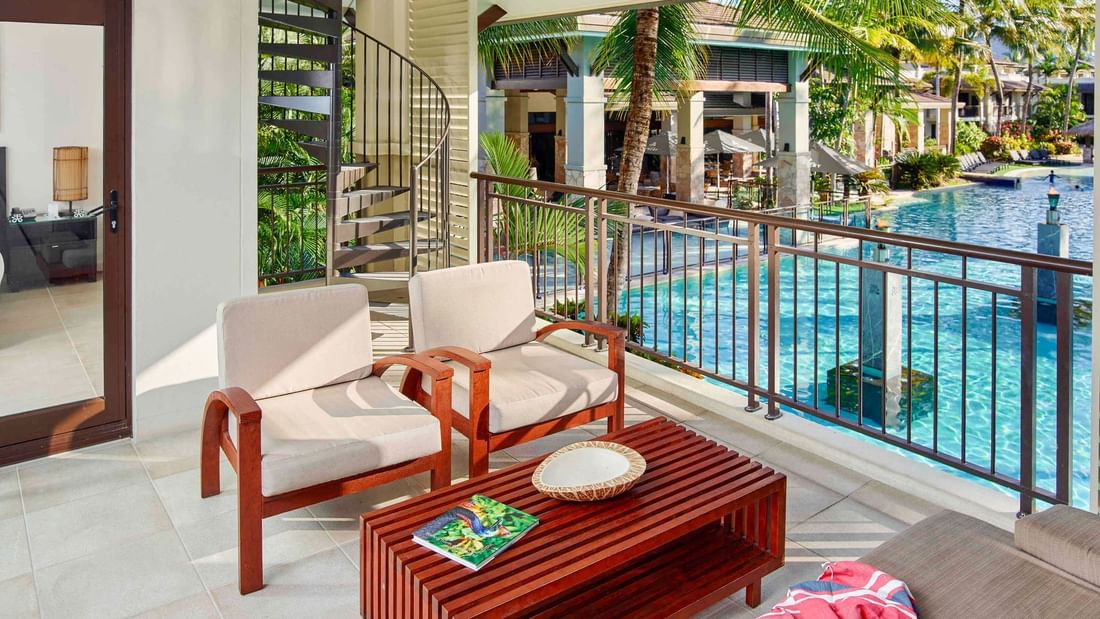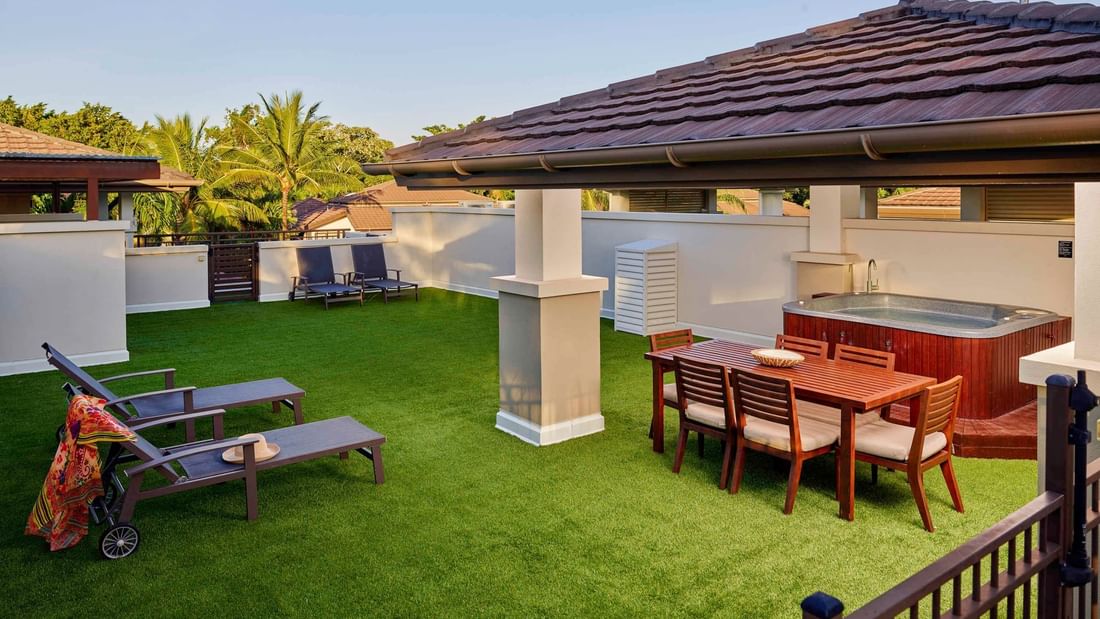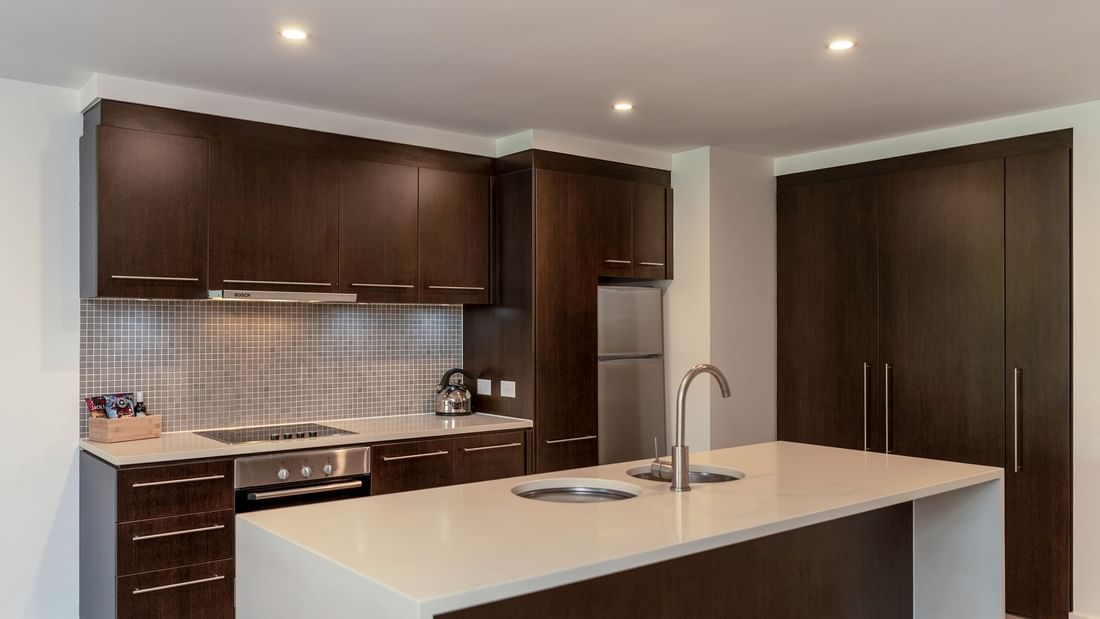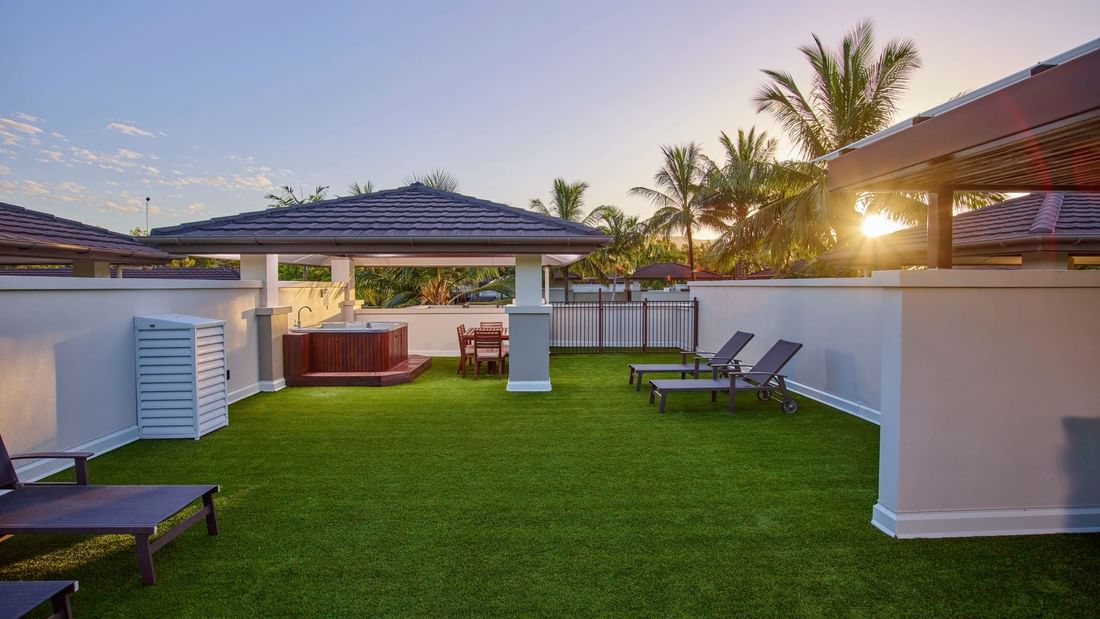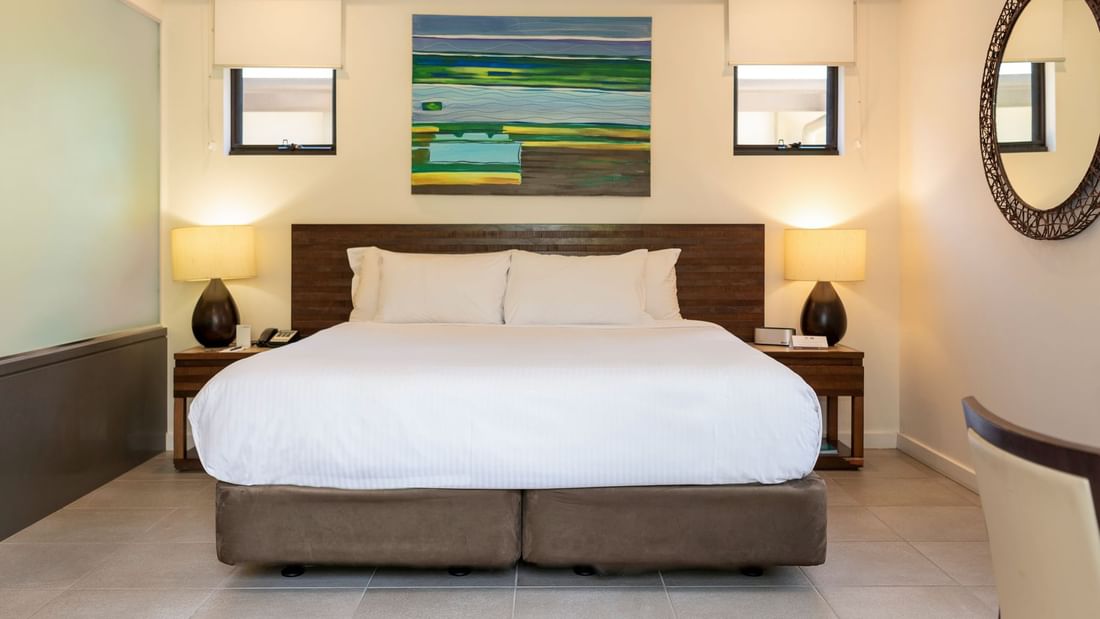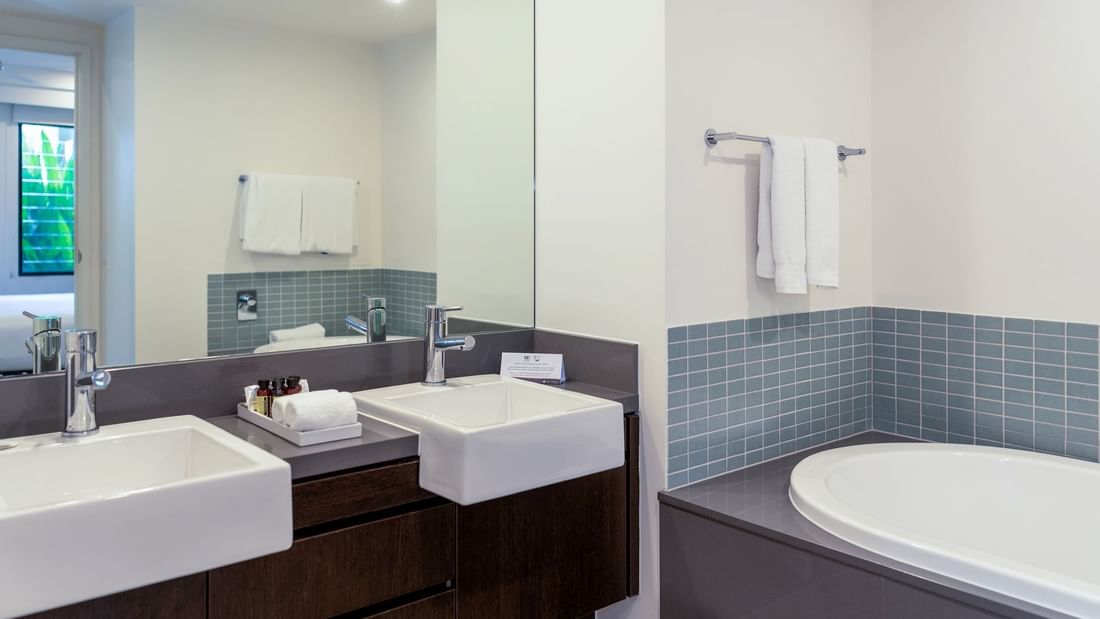 ROOM FEATURES
WiFi
In-room safe
Laundry facilities including washing machine and dryer
In-room dining available
Fully-equipped gourmet kitchen
Signature Pullman mattresses
Concierge services
Hair dryer
Iron and ironing board
Co Biggelow bathroom amenities
Nespresso Coffee Machine