Vie Spa at Pullman Port Douglas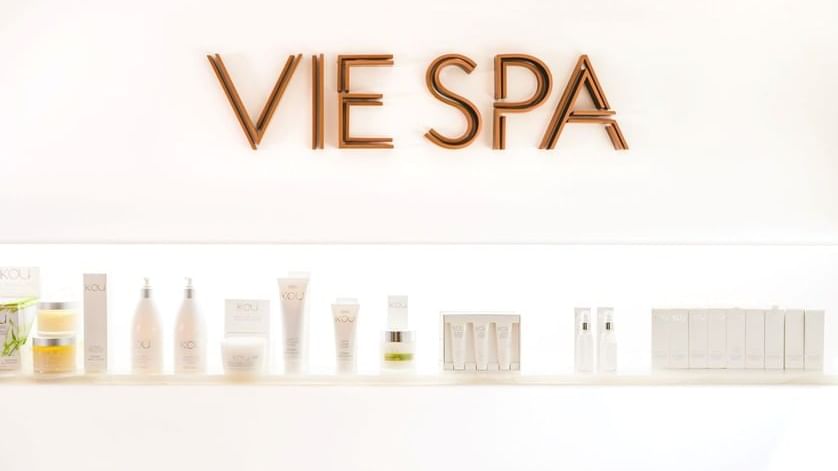 Nestled in the heart of tropical paradise, Vie Spa at Pullman Port Douglas offers a sanctuary of serenity and rejuvenation. Surrounded by lush greenery and the soothing sounds of nature, this spa oasis promises a holistic escape for both the mind and body. We will explore the exquisite treatments that make Vie Spa a haven for relaxation and wellness.
Signature Treatments:
Vie Spa boasts a range of signature treatments crafted to provide a unique and indulgent experience. From the moment you step into the spa, you'll be transported to a world of tranquility. The Pullman Signature Massage, for instance, combines traditional massage techniques with aromatic oils to promote deep relaxation and balance energy flow. This treatment is designed to alleviate tension and leave you feeling utterly revitalized.
Aromatherapy Bliss:
Immerse yourself in the enchanting world of aromatherapy with Vie Spa's specialized treatments. The skilled therapists use a blend of essential oils to enhance the therapeutic benefits of massages and facials. Whether you choose the calming notes of lavender or the invigorating scent of eucalyptus, each aroma is carefully selected to elevate your spa experience.
Revitalizing Facials:
The facial treatments at Vie Spa are tailored to address individual skincare needs. Using premium skincare products, these facials aim to cleanse, hydrate, and rejuvenate the skin. The Tropical Radiance Facial, for example, combines natural ingredients like coconut and papaya to restore a youthful glow. The result is not just skin-deep; it's a holistic approach to skincare that leaves you feeling refreshed and radiant.
Healing Rituals:
For those seeking a deeper level of relaxation and healing, Vie Spa offers specialized rituals that draw inspiration from ancient wellness practices. The Hot Stone Massage, for instance, incorporates heated stones to release tension and promote a sense of balance. The rituals are designed to harmonize the body, mind, and spirit, offering a truly transformative experience.
Couples Retreat:
Vie Spa understands that relaxation is often best enjoyed in good company. The Couples Retreat packages are tailored to create a shared experience of blissful relaxation. Indulge in side-by-side massages and treatments, creating memories that will linger long after you leave the spa.
Pampering for Men:
Recognizing the importance of wellness for everyone, Vie Spa offers a selection of treatments specifically designed for men. From sports massages to grooming rituals, these treatments cater to the unique needs of male guests, ensuring that everyone can find their own path to relaxation.
Vie Spa at Pullman Port Douglas is not just a spa; it's a destination for self-discovery and rejuvenation. The carefully curated treatments, serene surroundings, and expert therapists come together to create an experience that transcends the ordinary. Whether you seek a tranquil escape, a romantic getaway, or simply a moment of self-care, Vie Spa invites you to surrender to the healing power of touch and emerge renewed, refreshed, and revitalized.